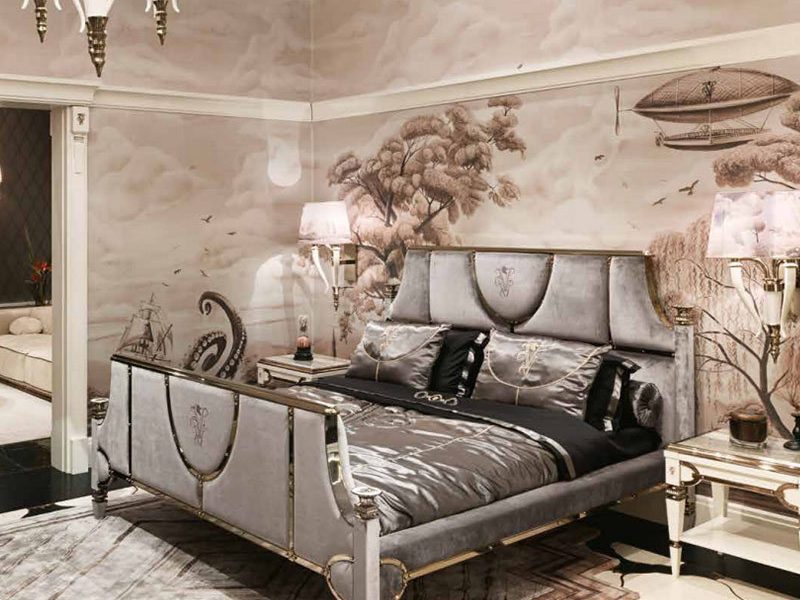 Dining Room
How to Decorate Your Home in Modern Style
April 9, 2023
Kyle
Standard
In modern style, interiors are characterized by clean lines and geometric form. This style is rooted in the Bauhaus philosophy and architecture, which emphasizes the use of natural materials to evoke comfort and a simple lifestyle.
Its design principles embrace the concept that "form follows function" and that most decor and furniture should have a practical purpose to serve its intended function. In addition, modern design is often characterized by large windows, open floor plans and flat roofs.
Among its key features are low and long furniture, clean lines and organic shapes, and minimal ornamentation. Its popularity grew in the mid-20th century as new, affluent families began moving into America's suburbs.
The defining elements of this decorating style include its emphasis on simplicity, functional space and use of natural materials such as wood, stone, leather and teak. These elements can be used in a variety of ways to curate your dream home.
Simplicity is a key theme in this design style, which makes it a good choice for people who are looking to declutter their homes and create an organized space. It also encourages the use of minimalistic furnishings and accessories as they can help to accentuate a space's overall aesthetic.
This style uses neutral colors and tones that are based on white or black. Vivid colors such as red, pink and yellow are used sparingly, so that the overall effect is calm and relaxing.
To achieve a modern look, you may want to incorporate elements such as sleek and sculptural lighting pieces into your home. These lights are typically positioned in niches in the wall or behind panels to add an elegant touch to your space.
These designs are especially effective in rooms with an open floor plan, such as living and dining areas. This type of interior can be complemented by a number of contemporary artwork options that will add a unique and sophisticated touch to your room.
A modern interior can be a fun and exciting way to update your home's look. In fact, it is one of the most popular interior decoration styles today.
Modern design has a strong connection to German and Scandinavian architecture and design, which involves bright, neutral colors; open spaces; and large windows meant to maximize light. It also focuses on clean lines and uses natural materials such as stone, wood and leather to evoke comfort.
Using this interior style is a great way to bring a sense of tranquility and relaxation to your home. It is a refreshing option that will be sure to please guests and family members alike.
This design style can be found in most residential, commercial and industrial buildings. It is often influenced by the use of modern art and the idea that function and style should go hand in hand.
In this decorating style, you can find large, unframed modern paintings and abstract sculptures that will make a big impact in your space. You can even arrange gallery-style walls in a contemporary manner. You can also use accent pieces like vases, glassware, and metals to give the room a contemporary feel.
You may also like